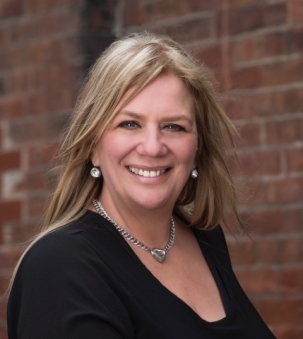 Janice Purdy
REALTOR®
EXIT Realty Specialists Brokerage - Saint John
About Janice
Janice was born and raised here in Saint John, New Brunswick. She is very familiar with the local market trends and takes great pride in contributing to the development of our city. She cherishes her time spent with family, friends, and many business clients. Janice has a wide range of relationships in our region and is known for being educated and trustworthy in real estate; always putting her clients needs, wants, and peace of mind first. Janice is fully committed to providing you with the best service, whether you're buying or selling real estate. Investment properties, commercial, and residential.
· Established the Take-2 team in 2010, the team now has 5 licensed Realtors and 2 Admins
· Awarded Diamond level Realtor in 2013 and 2017 at EXIT Awards
· Awarded the Gold Medal in 2017-2020
· Participated in the top 100 North American agents of EXIT Wanli Real Estate Company in 2017
· Director of the Chamber of Commerce of St. John in 2017 and Chaired the Faces of Women in Business in 2018/2019
· Currently a member of St. John's Western Development Agency
Janice is also a devoted member of Chamber of Commerce otherwise referred to as "The Chamber."  She is driven by goals and opportunities that help make others successful in our community.
Janice is also very well established in the large and fast-growing   Chinese community via the Chinese Cultural Association of Saint John, founded in 1984.
Janice continues to strive to think outside of boundaries and as an independent agent has create a team of specialists under her brand, Take-2.
Clients choose Janice for her full service and expertise. With 15 years' experience Janice has become on of the EXIT Realty Specialists' top agent.  Illustrating integrity, energy, hard work and creative service in every detail. Her extensive knowledge of Saint John and surrounding area gives her clients the most up to date information on the market, its trends and comparable sales. She is a leader, gets right to the point, and gets the job done.  Her biggest strength is negotiation and always going the extra mile.